Transformational Retreats
" To be nobody but yourself… in a world which is doing its best, night and day, to make you everybody but yourself… means to fight the hardest battle which any human being can fight, and never stop fighting."
Transformation and Healing Retreats to Feed Your Soul
Chuy and Shannon lovingly lead retreats to exciting and exotic locations where you can remove the stressors and distractions of all the demands life puts on us and get back in touch with the true essence of your being… your inner truth. By helping you get present with yourself we can guide you to  increase your awareness and mindfulness so that you can live the life you want. We are trained to guide people through transformation in many areas that can lead to a happy and fulfilling life. This includes healing meditation, communication techniques, understanding your sexual nature, and processes that release emotional triggers, PTSD, anxiety, and stress. You're not broken, you don't need fixing… you are a beautiful human and you are enough. Our goal is to shine a light on that beauty and remind you how to find what is in the essence of your soul.
Come and join us on a retreat and life will never be the same! 
mind, body, spirit: awaken the power within
8 day retreat
jaco, Costa Rica
July 13-20, 2024
Free yourselves of outside distractions and put your focus & energy on upgrading your inner world and get a more clear vision of what you want in life.
Short Summary:
We invite you to join us on this immersive journey to reconnect with yourself. The demands of modern, busy lives can pull at the fabric of your relationship with yourself and others in your life.
So many parts of our lives grab our energy and attention, such as family and careers, that we can find ourselves feeling like we're barely keeping our head above water, creating stress. When we're stressed, we drop into survival mode and don't have the capacity to grow, heal and evolve.
Often times when we're in this state of stress we see a decline in happiness, fulfilment, and good health. This stress can also take its toll on our relationships which causes even further stress by causing resentments and conflicts. We're offering to guide you away from survival mode, so you can create a relaxed and purposeful life filled with love and abundance which builds the capacity to focus on healing and improving relationships, including with yourself!
PLEASE READ TO THE BOTTOM FOR A DETAILED DESCRIPTION
Who is this retreat for and what will you get out of it:
• Are you feeling like you're always busy with no time to relax? Sometimes we need to take a step back from the hustle of the demands in our life so that we can get present with ourselves and assess who we are and where we're going. This retreat will give you more clarity about who you are and what you want from your life.
• Improve communication – good, clean communication is the cornerstone of all of our relationships, including with ourselves! Do you want to learn how to become aware of your patterns that aren't bringing you the connection and results you desire? We can show you skills for better communication with your partner, co-workers, family members, friends, and most importantly… yourself.
• Discover your what you need, why you need it, and how to ask for it to invite more pleasure into your life and relationship.
• Heal resentments and triggers that are obstacles to connection with others and keep us stuck
• Raise your awareness & consciousness with mindfulness and specific meditation techniques designed to shift your subconscious patterns that aren't serving you, and learn how to invite what you do want into your life and personality instead.
* Unplug and recharge with a some fun and adventure on tours of the local sights and culture.
* Join a community of like minded people to support and amplify your inner growth and evolution.
* On the event property there will be areas that are clothing optional for naturalists if you like to swim or sunbathe in the nude.
Let us take care of all the logistics and details… all you need to do is come with an open heart and mind. Chuy & Shannon will be your pleasure and transformation guides for this 8-day retreat. We are Communication and Intimacy Coaches who will lovingly lead you on a transformation journey in the beautiful jungles of Costa Rica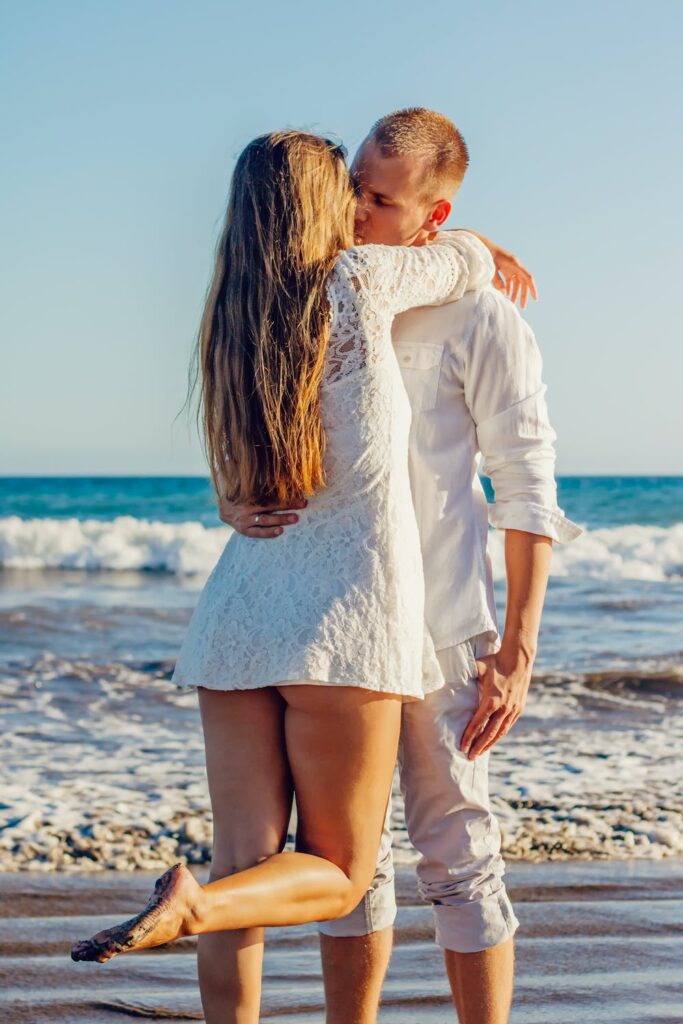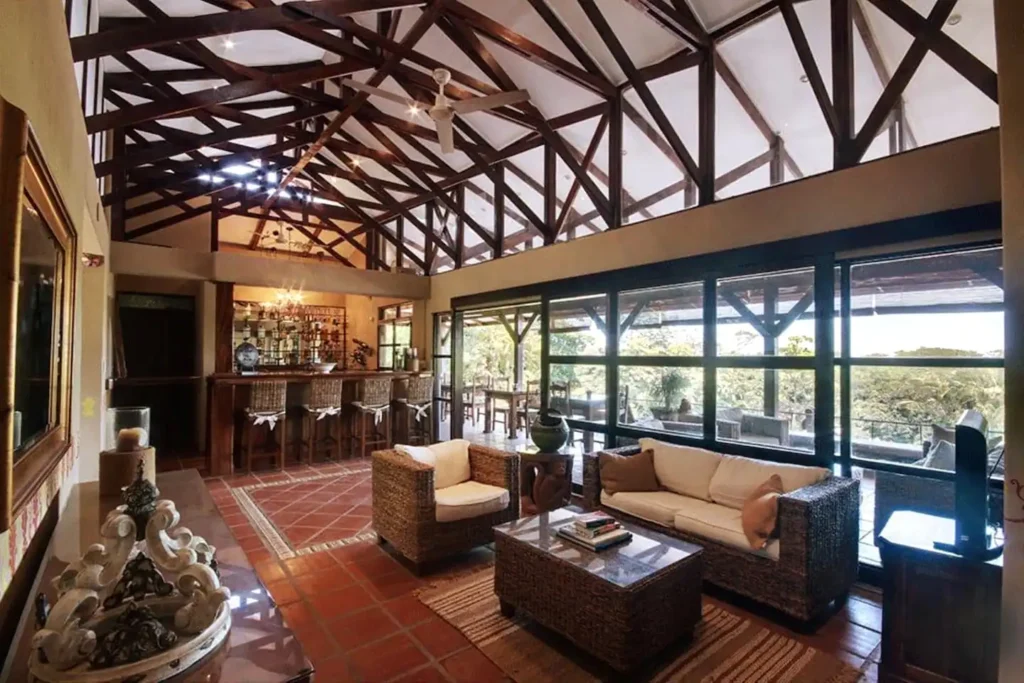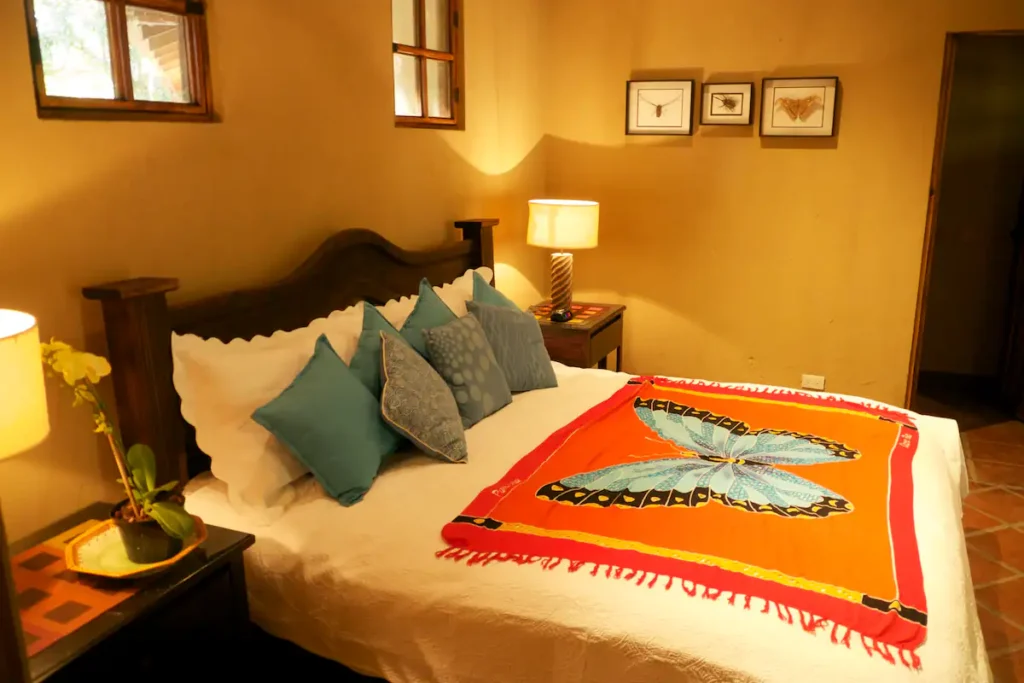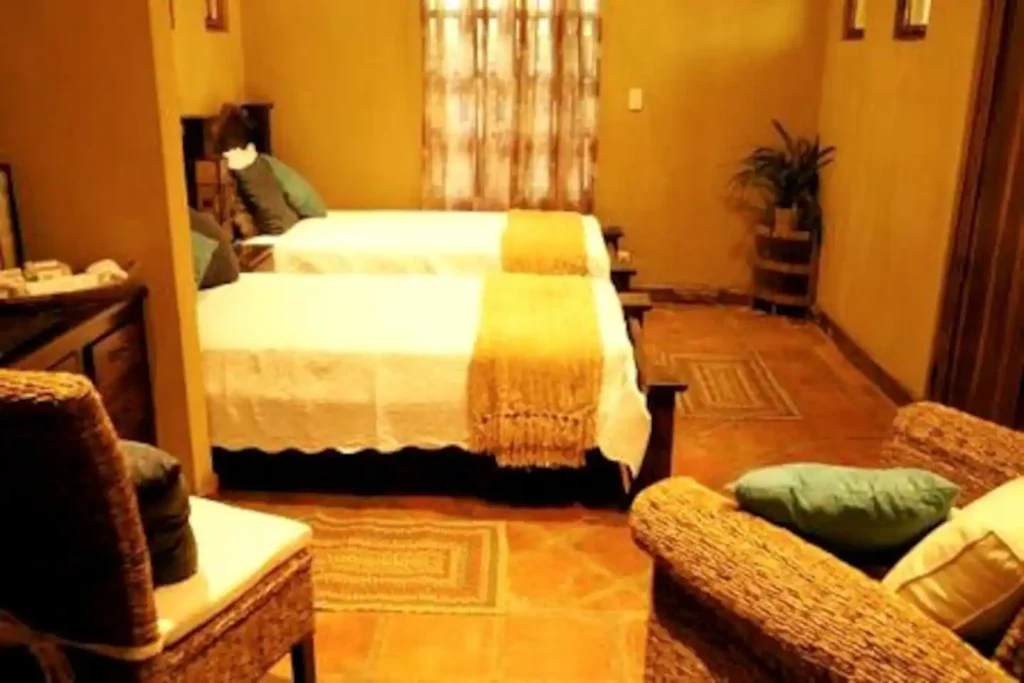 To register for the retreat please reach out to us at the contact information below. We are happy to answer any questions or provide details about the retreat, please feel free to contact us.
What's included in the retreat package:
Communiction wellness program from certified coaches
Life changing mindfulness and meditation techniques with daily practice
Communication and Touch Skills
Healing processes to help you let go of resentment, triggers and trauma that block intimacy and connection with others

Full day excusrion to Tortuga Island to relax on a private white sand beach and enjoy rumpunch and a BBQ

Full day excursion to Poas Volcano, La Paz Waterfalls, and Butterfly Garden

Yoga or movement sessions daily

3 meals a day are included, except for 2 dinners so you can explore the local restaurants
A private bedroom with a private bath that is part of a large 2 bedroom house
BONUS: Concious Awakening Program – When you sign up for the retreat you will receive our month long program as a bonus gift. Part of this course will be started online before the retreat and then you will participate in part of the program live at the retreat. 
ACCOMODATIONS:
You'll stay on a 20-acre grand estate with 2 private pools and a Clubhouse for group activities and meals. Luxury homes on the estate are two bedroom/two bath with a fully equipped kitchen, living room, dining room and outdoor space. There will be an option to choose between a master suite or guest room in each house. The master suite is larger with a king bed and ensuite bathroom. The guest rooms have either a double bed or two twin beds with a private bathroom off the living room. Within walking distance of the estate are 12 restaurants, souvenir stores, food and alcohol stores.
FOOD:
Meals will be prepared by a private chef, caterer, and tours. 2 dinners are left open to allow you to explore local restaurants. Your full kitchen is stocked with cookware, appliances, and a coffee pot.
EXCURSIONS:
You'll get to explore Costa Rica's beauty and resources on two full day tours.  One tour will go through the countryside to a national park, volcano, La Paz Waterfalls, and butterfly garden. The second tour is a boat ride to Tortuga Island where you'll relax on a private white sand beach, hike trails, snorkel or ride a banana boat. The luxury boat even has a roof top pool where you can watch the sunset!
NOT INCLUDED:
Airfare, ground transportation to and from airport in Costa Rica – we can arrange this for you for a fee, tips, 2 dinners, souvenirs, incidentals, and insurance. Optional: massage and grocery stocking
PRICES: 
Master Suite $2,995 per person
Guest Room $2,695 per person. 
Companion $1,595 – If you have a friend or partner that you want to share a room with
Full Description
Our retreat stands out for its unique blend of personalized experiences, expert guidance, and breathtaking surroundings. With carefully curated activities designed to rekindle your passion for life, improve communication, and foster deeper emotional connections in your life, our retreat offers a transformative journey for people yearning to get unstuck from the old patterns that aren't serving them. Set against the backdrop of stunning landscapes and luxurious accommodations, you'll find the perfect balance of relaxation, adventure, and community that sets our retreat apart.
BONUS: You will receive a five-week Conscious Awareness Program when you enroll in the retreat so that you can start practicing and preparing before you even arrive. This guided meditation package includes a workbook, recorded daily guided meditations that you can practice over and over on your own, and support both before and after the retreat in a Zoom call with your fellow retreat participants. We will show you how this meditation program can truly transform your life during the retreat with daily meditations and support. This Conscious Awareness Program is designed to help you remove unwanted emotional states and mindfully choose what you want to invite into your life instead.
There are two exciting full-day excursions included in this retreat. One tour will take us through the Costa Rican countryside to a national park where you'll be able to visit the crater at the top of a volcano, take in the majestic beauty of the La Paz Waterfalls, and be charmed by a butterfly garden. The second tour will include breakfast on a luxury cruise ship, that even has a rooftop pool to enjoy! The ship will take us out to a private white sand beach on Tortuga Island. Here you can lounge in a beach chair, try snorkelling, or get adventurous on a banana boat. We'll aim to catch views of the beautiful sunset on the cruise back from the island.
Each morning on the estate will start with a yoga class or movement class to increase your energy. We will pamper you with the beautiful jungle setting that will melt away your stress. You will be staying on a gated 20-acre fruit plantation that provides quiet and privacy. When on the estate your meals will be prepared by a private chef to delight your senses. Three meals a day will be provided on the retreat, except two dinners. Those 2 nights will allow you to explore one of the many local restaurants within walking distance of the property. You can cool off and relax in one of the private pools. The Clubhouse is a great gathering spot where we'll meet for our group activities and workshops, as well as share delicious meals prepared by the chef. Your intimate accommodations will provide some downtime to process if needed, as you will be spread out on the property into large two-bedroom two two-bath houses that are fully furnished with your comfort in mind.
There are two styles of rooms in each of the houses. You will have a choice, based on availability, between a Master Suite and a Guest Room. If you have friends who want to come to the retreat let us know if you'd like to share a house or room with them and we will be happy to accommodate your request if it's available.
1. Master Suite – larger room with a king bed and ensuite bathroom: $2,995 per person
2. Guest Room – smaller room with either two twin beds or a double bed and a private bathroom that is off the living room: $2,695 per person
3. Companion Fare – If you have a friend or partner that you want to share a room with the additional charge for the 2nd person is $1,595.
Please contact us to register at [email protected] or you can call or text at 650-271-9407. Forms of payment taken by Know My Truth include PayPal (credit cards or cash), Venmo, or Zelle.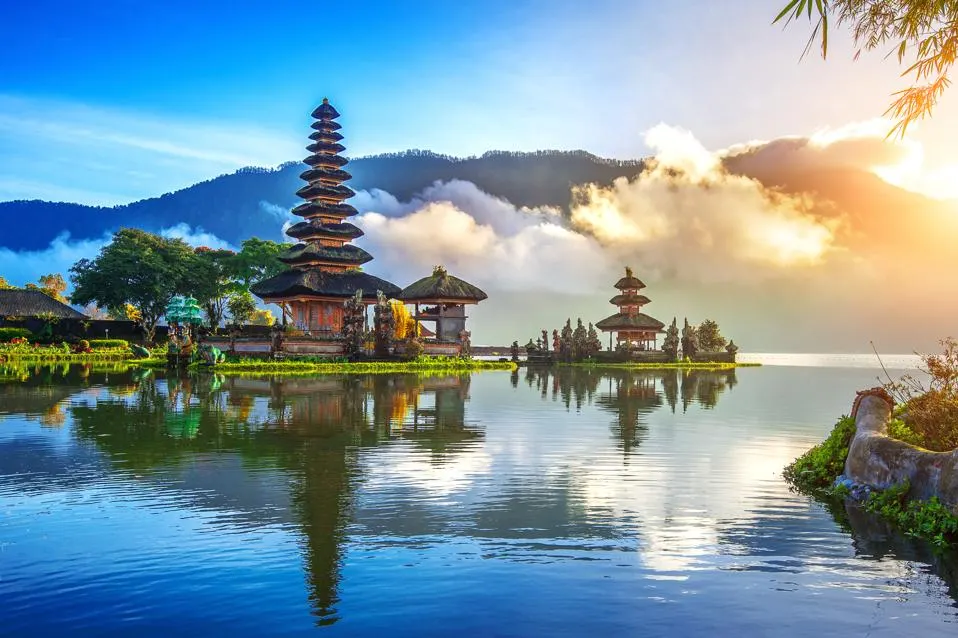 coming in 2024...
bali, indonesia retreat
TBA – Please check back with us, we have several retreats to different locations we're building for 2024!